Around The Bend Fly Fishing Customer Reviews
Ratings & Reviews Summary -
5.0013 reviews
I cannot say enough good things about the experience I had on my recent fly fishing trip with Tyler. We started off the day fishing for Steelhead in a Lake Erie Tributary that Tyler had scouted out the day before. Needless to say, the fish were there! After catching a good number of fish there, we fished a bunch of other local tributaries. At each river we fished, Tyler provided excellent guidance on techniques to match the unique conditions of the particular river. Tyler did an awesome job teaching me how to fish for Steelhead using streamers, which is not something I had done before. I am now hooked on it! This was my first time fishing Lake Erie tributaries--I went into the day knowing very little about it and walked away with a really good understanding of the methods needed to be successful. I highly recommend taking a trip with Around the Bend Guide Service. Thanks again for an awesome day, looking forward to the next trip already!
Read More
ER
Earle Robbins
April 8, 2023
Great day on the water with Tyler... A cold snowy day but he got us into the fish...
no more
JL
Jared Lewis
December 19, 2020
Tyler is hands down the most knowledgeable guide I've fished with and an awesome dude! He's got an incredible passion for the sport and a respect for the land and fish. Now he just needs some fresh photos of his most recent clients!!
no more
CC
Clayton Chachulski
January 16, 2020
Great time on the water. Very knowledgeable guide. Great value for a great time. I would t recommend anyone else in the great buffalo area
no more
ML
Michael Lambert
March 31, 2019
Tyler is such an amazing person and fisherman he will not only teach you along the way and help you out but he will make you laugh in the process his service is top-notch flies are amazing and fishing spots are as epic as scenic great times lots of laughs will definitely do it again
Read More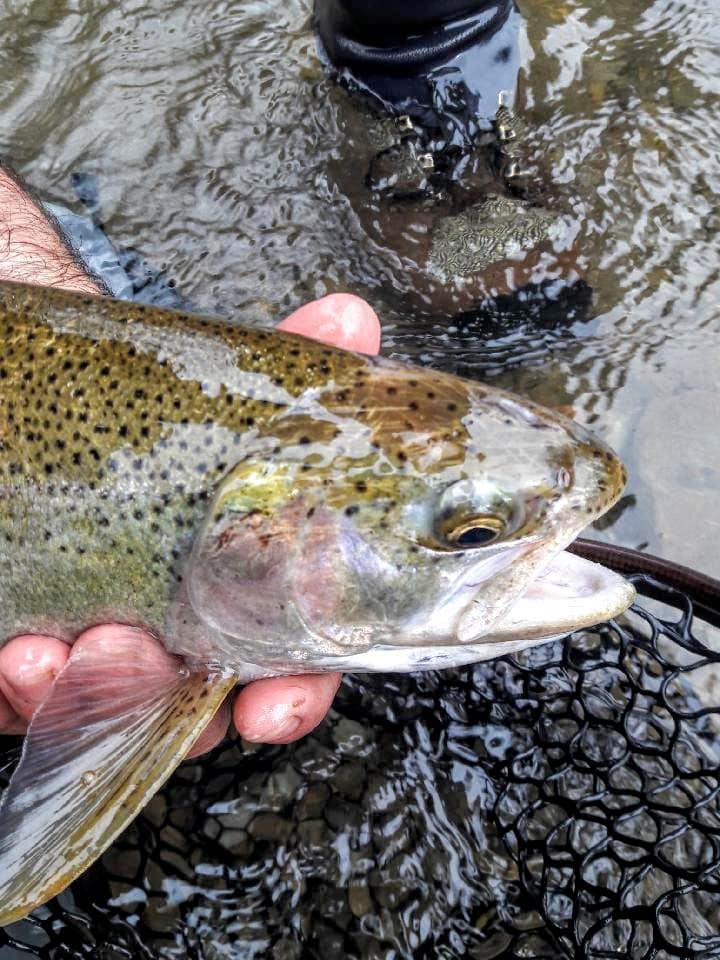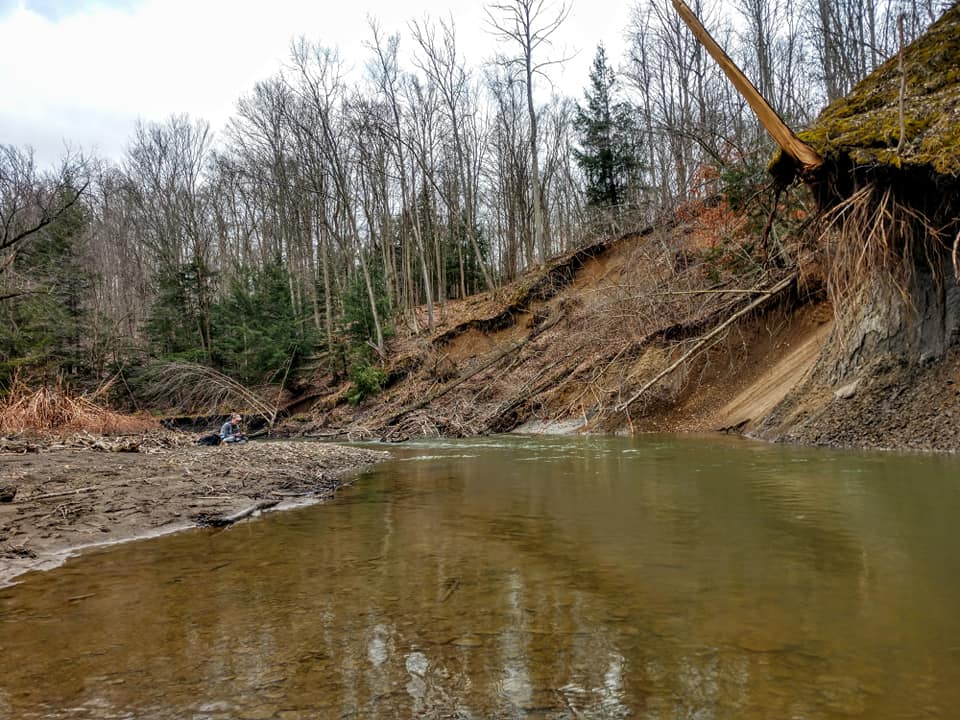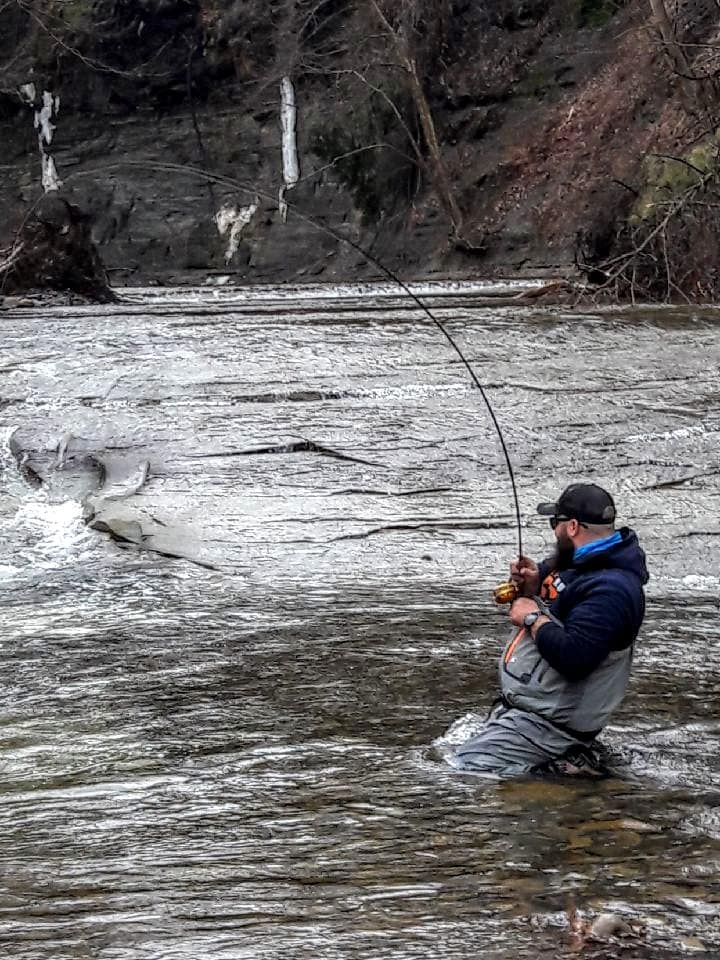 CW
Chris Walczak
March 20, 2019
You haven't gone steelhead fishing until you've gone with Ty (T Dogg to us ) . This guy has a passion for fishing unlike any I have ever seen . We swear he was a steelhead in his previous life ! My son and I have gone out with him many times and have become good friends with him . I would highly recommended him to anyone if you're looking for a great day of fishing . He has a great personality and is a trip to spend the day with chasing chrome . Chris and Keegan Walczak
Read More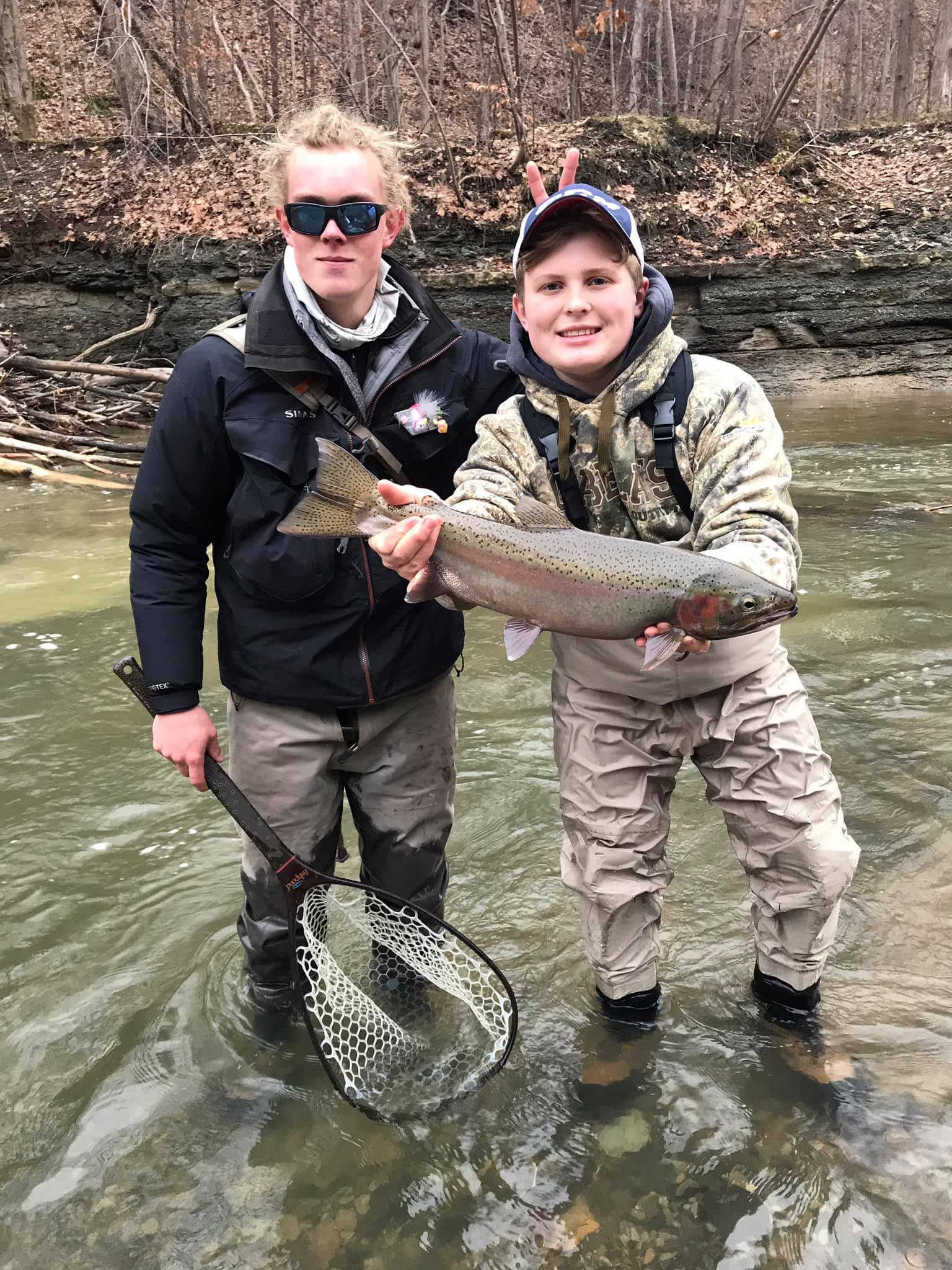 CC
Cory Czerwinski
March 13, 2018
Friendly guides with a vast knowledge of Steelhead behavior and locations. Very knowledgeable of WNY streams. We covered a lot of water and fished several techniques with success. The custom tied flies are at a great price too!
no more
RLD
Richey Laurie DePue
March 7, 2018
The guides at Around the Bend Fly Fishing are true experts in their craft, providing valuable insights and tips to help you improve your skills and reel in the big one.
no more
DS
Derek Szymanski
January 19, 2018
The team at Around the Bend Fly Fishing goes above and beyond to ensure a successful and enjoyable outing, with top-notch equipment and personalized attention.
no more
CP
Chris Perry
January 25, 2017
Around the Bend is the one stop shop for all things WNY fly fishing. From gearing yourself up with top notch costume flies to setting up personal guided fishing excursion. I got way more than expected with my guided trip!!! So much vital information for a beginner like myself included casting technique and proper knots at a learners pace. The education side might not be needed for everyone but know that the knowledge is there. This is NOT just a "here is where we are going to fish today.. there's fish here...have at it". This is endless knowledge and a friendly learning experience for any level of fishermen. If you're an expert or just a novice like myself they have you covered! I want to emphases for beginners to not be scared to set up an outing. It's NOT an overwhelming experiences but yet a relaxing,fun, informative time spent having fun and trying to catch some fish and enjoy nature.
TM
Tyler Michael
January 3, 2017
Around the Bend Fly Fishing provides an exceptional experience for anglers of all levels, with knowledgeable and friendly guides and access to prime fishing locations.
no more
ZT
Zoran Tasic
November 25, 2016
Whether you're a seasoned pro or a novice, Around the Bend Fly Fishing offers an unforgettable day of fishing in some of the most picturesque locations in Western New York.
no more
I highly recommend Around the Bend Fly Fishing for anyone looking to learn new techniques or simply enjoy a relaxing day on the water with expert guidance and instruction.
no more
Top Rated Fly Fishing Guide For Lake Erie and Chautauqua County!
About Around The Bend Fly Fishing Business Reviews
Around The Bend Fly Fishing is the go-to destination for fly fishing enthusiasts looking for an unforgettable experience. Our expert guides are dedicated to providing customers with top-notch service and a personalized approach that ensures a memorable trip. With years of experience in the industry, we have become renowned as one of the best fly fishing guides in the country. Don't just take our word for it - our customer reviews speak volumes about our commitment to excellence.
Around The Bend Fly Fishing Customer Reviews are provided by our guests. We focus on providing our Cattaraugus Creek Guided Fishing Trip guests the very best experience. Our Fishing reviews are from trips in Lake Erie, Chautauqua Lake, Chautauqua Creek, Little Chautauqua Creek, Cattaraugus Creek.